Skip to Content
The Best Teeth Whitening in Boise, ID
Professional teeth whitening is one of the most popular cosmetic dentistry services sought, and Scott E. Hayhurst Family and Cosmetic Dentistry in Boise, ID has helped many clients achieve bright smiles with our teeth whitening services. Modern technology has introduced various options to effectively whiten teeth in the comfort of our office. If you've been considering doing something to whiten your teeth, contact our practice to learn about the options available to you.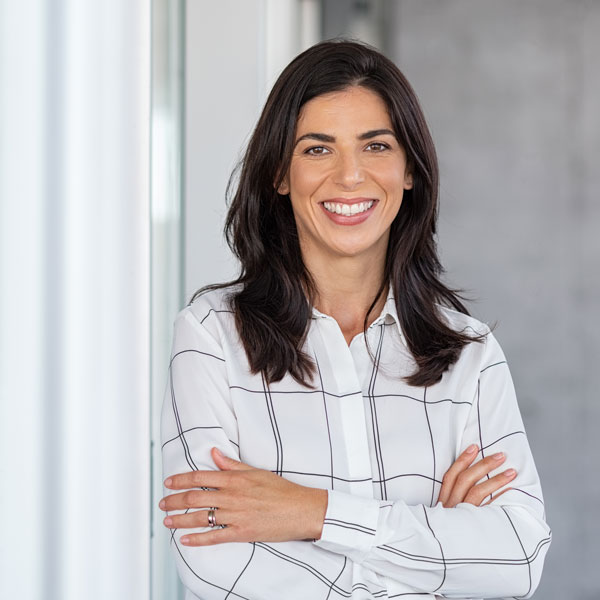 How Come My Teeth Aren't as White as They Used to Be?
You may look in the mirror and wonder why your teeth don't look as white and bright as they once did. Even if you take great care of them by brushing and flossing regularly as well as keeping up with dental exams, it's inevitable that your teeth will lose their white color over time. It's a natural part of the aging process. Other past or current habits can also discolor teeth such as:
Smoking
Coffee
Tea
Red Wine
Cola
Professional Teeth Whitening Services
There are three common types of whitening services offered by dental practices. Our office will consult with you to discuss the options and decide which one is best for you. No matter which you choose, you will be sure to enjoy whiter, healthier-looking teeth when treatment is complete from the comfort of our dentist chair.
Laser Teeth Whitening
This popular method effectively removes stains and discoloration of teeth using a gel and heat from a laser to breakdown the stains while lightening the teeth. The laser light is relatively narrow, so teeth must be whitened individually. However, it is a great option to target specific teeth.
Zoom Whitening
Zoom whitening uses a similar gel as laser whitening, but instead of using lasers to activate the gel, Zoom whitening uses a special lamp to break down stains and lighten teeth. The benefit of Zoom whitening is that it can whiten all of the teeth at the same time.
Bleach Whitening
Bleach whitening is an option for dental clients who wish to perform whitening at home and may want to achieve a shade lighter than their teeth's natural color. This process takes longer than laser and Zoom whitening.
Having Whiter Teeth Is Easier Than You Think
Making your teeth whiter isn't a complicated process. Scott E. Hayhurst Family and Cosmetic Dentistry offers teeth whitening services at our office in Boise, ID that are as easy as a routine visit to the dentist. If you've been considering doing something about stained or discolored teeth, contact our office to schedule a consultation. We can discuss your options for whiter teeth that will make you look and feel younger.