Skip to Content
Get Beautiful Teeth With Veneers and Lumineers in Boise, ID
Scott E. Hayhurst Family and Cosmetic Dentistry in Boise, ID offers custom veneers and Lumineers that will provide you with beautiful, natural-looking teeth. These options provide a non-surgical, simple way to improve imperfections in teeth such as chips or stains. Every patient has a unique set of teeth, and our dental practice is happy to consult with you to determine which process is best to achieve the results you want. Contact our office to schedule a consultation to discuss veneers and Lumineers today.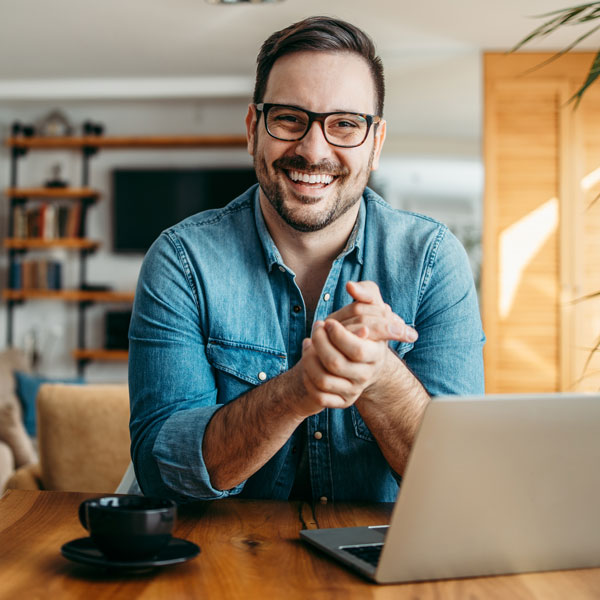 What Are the Benefits of Veneers and Lumineers?
Veneers and Lumineers are an affordable option to help dental patients get a whiter and brighter smile through an easy process performed right in our office. They fix various common dental problems and provide numerous benefits such as:
Improving the appearance of crooked, misaligned teeth
Hide cracked or chipped teeth
Coverage of gaps between teeth
They won't stain or discolor over time
They are custom made for a natural look
What's the Difference Between Veneers and Lumineers?
Veneers and Lumineers cost about the same and fill the same purpose. However, there are a few subtle differences between the two. For this reason, it's vital to meet with an experienced cosmetic dentist like Scott E. Hayhurst Family and Cosmetic Dentistry to learn which product is right for you.
Veneers
For patients receiving porcelain veneers, there is some reshaping of the teeth required to fit comfortably and naturally over the teeth. The reshaping includes the removal of enamel which leaves the teeth unprotected until the veneer is placed. Veneers can usually be completed in two visits.
Lumineers
Dental Lumineers are much thinner than porcelain veneers but are still very durable and long-lasting. Since they are thinner, there is no reshaping of the teeth involved. Lumineers can be applied in a shorter time because of this, but it can also make them feel bulkier than porcelain veneers.
Schedule a Consultation for Veneers and Lumineers
Whether it's decided that veneers or Lumineers are your best choice, you can be sure that you will have a bright smile of beautiful white, full teeth with either option. Scott E. Hayhurst Family and Cosmetic Dentistry offers professional and affordable veneers and Lumineers application in Boise, ID to give you the confidence to flash your smile everywhere you go. Contact us today to schedule a consultation and learn what we can do for you.