Skip to Content
How Dental Sealants Can Keep Your Teeth Strong & Healthy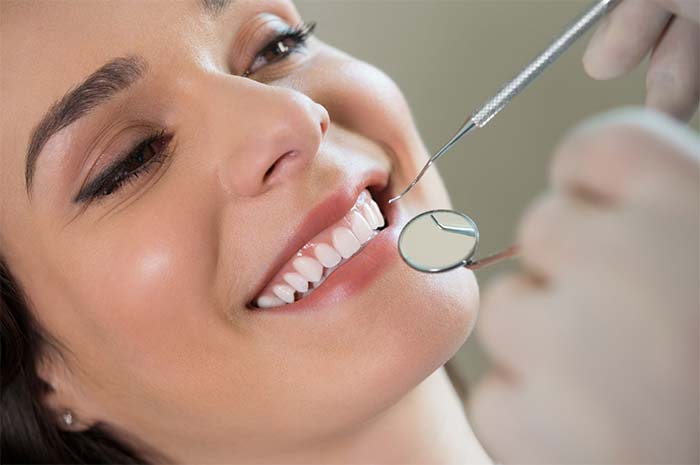 Everyone does their best to brush, floss, and clean their teeth, but over the years, our teeth are exposed to plenty of bacteria and acids that can potentially wear them down and cause uncomfortable tooth decay. Fortunately, Scott E. Hayhurst Family and Cosmetic Dentistry is proud to offer effective and affordable dental sealant services.
What Are Dental Sealants?
Dental sealants are thin plastic coating that can be painted onto the teeth to protect them from different kinds of tooth decay.
How Are Dental Sealants Applied?
Before dental sealants are applied, the targeted tooth is dried and cleaned by the dentist prior to being covered in an acidic gel. The gel does not burn the gums, can be easily cleaned, and it makes the surface of the tooth rough enough to firmly grip the coating.
Once the acidic gel is cleaned off, the tooth is then dried again and carefully painted with the sealant. The dentist then uses ultraviolet light to dry the paint in a matter of minutes, sealing the tooth in a protective layer that can last up to 10 years.
Who Should Get Dental Sealants?
The greatest part about dental sealants is that they work for people of all ages! Studies show that sealants can help prevent or slow the development of tooth decay on 80% of the teeth that they are painted on.
Dental sealants are a great option for people of all ages but are crucial for children around 8-14 years old. This is because children of this age are at a higher risk of cavities and tooth decay, and they can greatly benefit from the extra protection that dental sealants provide.
Protecting your smile is a lifelong challenge, but having a dentist with the right training and experience by your side can help you keep your teeth shining for decades to come. Give the dental experts at Scott E. Hayhurst Family and Cosmetic Dentistry a call today at 208-376-7721 or visit us online to ask our friendly staff if dental sealants are the right option for you.