Skip to Content
What Are Dental Implants and How Do They Work?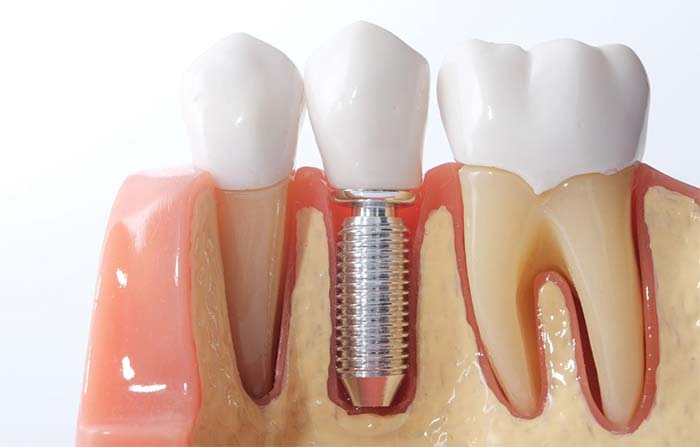 Dental implants can help people who are missing one or more teeth get their smiles back. This medical procedure is incredibly safe when performed by an experienced dentist, which is why you'll be in good hands with Dr. Hayhurst and his staff. According to the American Academy of Implant Dentistry, there are 3 million people in the United States with teeth implants -and the number is growing by 500,000 every year. If you're considering dental implants, here's what you need to know:
How Is the Procedure?
Typically, the procedure involves making an opening in a patient's jawbone where an implant is surgically placed. This implant is usually made of titanium, which allows it to attach to your bone and provide support for a crown. Before placing the crown, your dentist will secure it with a connector, also known as an "abutment". Finally, the crown is screwed or cemented onto the abutment and acts just like a natural tooth.
How Can You Prepare For The Procedure?
Just like any other surgery, you have to go through a few exams to ensure that dental implants are suitable for you. Dental X-rays play a significant role in the procedure because they reveal the condition of your jawbone. Sometimes a process called "bone grafting" is necessary if the patient has a damaged or weak jawbone. Always follow your dentist's recommendations to give your mouth, teeth, and bones time to heal.
Dental Implants vs Dentures
Both dental implants and dentures are designed to look like natural teeth. However, teeth implants are the most effective dental treatment for missing teeth because they make it easier to eat and speak. As long as you see your dentist regularly to be sure that your implants are in good shape, you'll enjoy a better experience than what dentures can provide.
At Scott E. Hayhurst Family and Cosmetic Dentistry, we provide good long-term oral health care for patients in Boise, Meridian, Eagle, and surrounding areas. If you're interested in teeth implants, contact us through our website or by calling 208-376-7721 to book an appointment.