Skip to Content
How Does Invisalign Work?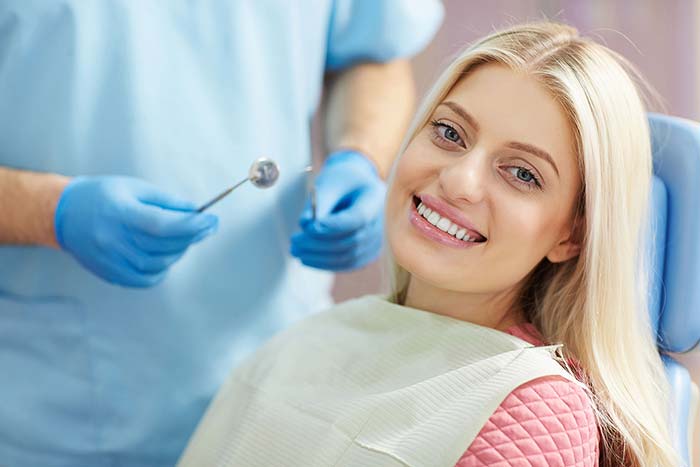 A nice smile can boost your confidence and make you look more approachable. If you don't love your smile and you're not sold on braces, you may want to consider Invisalign. Invisalign can help you achieve the gorgeous smile you've always wanted with industry-leading technology and a customized treatment plan.
Let's take a look at how it works:
Your Initial Consultation
Choosing to drastically alter your smile is a big decision. After all, you've been living with that grin for years! Luckily, you can ease into it with an initial consultation with your dentist to determine whether or not Invisalign is the right option for you. If you're not ready to see a dentist quite yet, you can even take an assessment at home to see if you might be a good candidate.
Your Personalized Treatment Plan
When it comes to Invisalign, there's no such thing as one-size-fits-all. If your dentist feels you could benefit from these aligners, he or she will offer you a personalized treatment plan. Thanks to its innovative technology, your treatment plan will be based on a 3D image of your teeth, a predictable road map to correct your pearly whites, and finally a preview of your future smile.
Your Life With Invisalign
When you receive your first set of aligners, you'll have the chance to test them out with your dentist to ensure they fit properly. Use this appointment to ask any questions you might have. At first, your teeth might be a bit sore, but you'll adjust fairly quickly.
For optimal results, be sure to wear your aligners for 20-22 hours per day, taking them out only to drink and eat. Keeping them clean is quite easy, too: Brush your teeth twice daily and after every meal or drink. You'll also switch out your aligners every few weeks to ensure that your teeth are moving properly, and before you know it, you'll be grinning from ear to ear with a great new smile!
It's as simple as that! We are a certified Invisalign provider, so you know you'll always get top-notch care with our talented and compassionate team. If you're ready to start the process with a straighter smile, give us a call at 208-376-7721 or by sending us a message today!